Thanks so much for promoting the Money Manifestation Summit to your audience. With your help, this material is going to enrich so many people in the world!
Lisa Garr
This page contains all of the information you need to promote the Money Manifestation Summit to your list.
Affiliate Payout
On every sale of the Money manifestation Summit ($999 for the All-Access Pass, and 8 monthly payments of $149 for the 8 Month Pass) every guest receives 5% of every sale, regardless of the referring affiliate.
This compensates you at the same (or higher) levels than the original offer we aired on The Aware Show in 2015.
As you may recall, that offer was a 40/40/20 split, with 40% to The Aware Show, 40% to you, and 20% to the referring affiliate.
We would like you to be a referring affiliate for the Money Manifestation Summit for an additional 20% commission.
What This Means For You
When you email your affiliate link (included below) to your list, those who click on your link will then opt-in to watch the free interview between you and Lisa. That way, we can capture their information and continue marketing the Summit Curriculum to them, through an autoresponder sequence.
When one of your referrals purchases the curriculum, you receive a 25% commission. All other guests receive their 5% commission as well, leaving 40% for The Aware Show.
Commission Breakdown
Your commission on sales that you refer – 25%
Your commission on every sale of this summit – 5%
Email 1
SUBJECT: This is how millionaires become millionaires.
COPY:
Dear [FNAME],
Are you interested in the secrets of successful visualization?
Have you ever wondered how millionaires can manifest more money and wealth by using the Law of Attraction?
My friend Lisa Garr, the host of The Aware Show, has been investigating the mechanics of money manifestation. Recently, she interviewed me to find out what I know, and I'd like to share that interview with you, too.
During this interview, you will discover:
The mental blocks you must overcome to achieve financial abundance
How to align with the vibration of wealth
Some of my own personal secrets for manifesting more money (…these may surprise you!)
I don't want you to miss this interview – it's a good one.
Sign up here for free access:
[YOUR AFFILIATE LINK]
Sincerely,
[SIGNOFF]
P.S. This is a great opportunity for you to discover the path to actualize your financial dreams. Don't miss out: [LINK]Click Here for access to my interview with Lisa. [/YOUR AFFILIATE LINK]
Email 2
SUBJECT: Did you watch the interview?
COPY:
Dear [FNAME],
My interview with Lisa Garr is part of a groundbreaking new program called the Money Manifestation Summit.
This is a gathering of 8 of the world's most successful Money Manifestation Masters, and those who enroll in the curriculum receive a module of content taught by each one of us!
By enrolling in the Money Manifestation Summit, you will receive:
Mastering Abundance with Jack Canfield: You have the power to create anything and everything you want in life!
Magnetizing & Manifesting Abundance with Christy Whitman: Align yourself with success, abundance, well-being, and joy by magnetizing yourself to manifest anything you want.
Awakened Wealth with Derek Rydall: Learn the true nature of wealth, and how to awaken its energy within you.
Releasing Resistance to Money with Carol Look: If you change your vibration with EFT Tapping, then you change what shows up in your life.
The Pathway to Prosperity with Emmanuel Dagher: Your Divine Inheritance is calling, ready to drench you with the golden riches you deserve to experience!
Creating What You Truly Desire, Starting Today with Dr Dain Heer: Imagine what is possible for the dreamers of this world when they finally have the right tools to manifest anything!
Millionaire Mindset Secrets with Dr Joe Vitale: Leave all financial limits behind and awaken the millionaire inside you.
The Formula for Wealth with Brent Phillips: Harness the power of your subconscious mind to unleash your true power.
This powerful group of money mentors are willing to teach you what you need to become a millionaire. Are you ready?
Start by watching my interview with Lisa Garr, the host of the Money Manifestation Summit. I'm sure you will earn something valuable from our conversation.
[YOUR AFFILIATE LINK]
Sincerely,
[SIGNOFF]
P.S. If you get just one thing from this email, it should be this – opportunity doesn't wait until you're "Ready," it comes and it goes. Take this chance now to realize your dreams of financial independence. [LINK]Click Here to watch my interview with Lisa.[/YOUR AFFILIATE LINK]
Email 3
SUBJECT: Could you use a few million dollars?
COPY:
Dear [FNAME],
I remember years ago, when I wanted to become successful and rich, I had no idea how I was going to do it. I only knew that I wanted it badly enough, that I was willing to do whatever it took to make myself a financial success.
Today, I'm proud to say that I have realized my dreams, and became so wealthy and successful that Lisa Garr interviewed me as part of her Money Manifestation Summit.
In addition to 8 interviews with modern masters of the Law of Attraction, she has put together a curriculum of training and knowledge. My own methods and materials are a part of the Money Manifestation Summit Curriculum, and I know firsthand, if you do this, you can achieve wealth beyond your wildest dreams.
When you enroll in the Money Manifestation Summit, you will receive:
8 hours of video interviews between Lisa Garr and her guests – including ME!
Monthly modules, each focused on a different aspect of abundance
164 hours of audio content
34 additional hours of video content
1,252 pages of PDF worksheets
(WOW!)
This eight-month program is, quite simply, the largest library of money manifestation resources available on the internet.
I'm proud to be a contributing teacher for this important work. If you are ready to learn, get started today by watching this interview between myself and Lisa Garr:
[YOUR AFFILIATE LINK]
Remember – the Law of Attraction doesn't work…without action.
Sincerely,
[SIGNOFF]
P.S. I have one more quick question for you today…Why Wait? We've done the groundwork for you and can show you the way. It all begins with a small investment of time, to [LINK]watch this interview.[/YOUR AFFILIATE LINK]
Join the Money Manifestation Summit to learn to #manifest #money with the #LawofAttraction – [LINK]
Join me and Jack Canfield, Joe Vitale, Lisa Garr, and 4 other Money manifestation experts to learn how to think and grow rich! [LINK]
164 hours of audio, 34 hours of video, and 1200+ pages of PDFs in the #Money #Manifestation Summit with Lisa Garr – [LINK]
"You don't attract what you want. You attract what you are," said Wayne Dyer. So, how do poor people get rich? Find out here – [LINK]
"To bring anything into your life," said Richard Bach, "imagine that it's already there." This is how millionaires imagine themselves – [LINK]
The old Scottish Proverb goes, "Money is flat and is meant to be piled up." Here is the secret to manifesting riches: [LINK]
Money is not a thing to be hoarded, but a flow to be invited into your life. Learn the secrets of an abundant mindset: [LINK]
Contact Lead Summit Producer Caelan Huntress for any further information.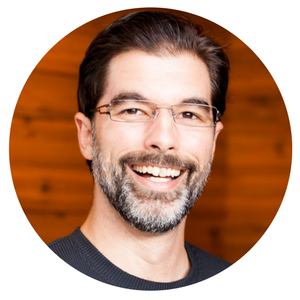 caelan@theawareshow.com
503.956.6425
skype: caelanmac