Derek Rydall and Lisa Garr discuss
Awakened Wealth
Derek Rydall on Emergineering Wealth and Financial Abundance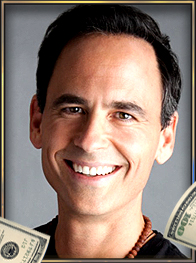 You can learn the true nature of wealth, and how to awaken its energy within you.
Are you aware of your money "shadows"? These shadows could be the last thing keeping you from manifesting the financial state you desire, and by changing your material beliefs, you can release the hold these shadows have upon you.
You will experience "truth bumps" as you listen to Lisa Garr interview transformational coach Derek Rydall. Derek explains how to bring forth genuine undying wealth from within, and reveals how deep roots yield rich fruits. Be your own source of abundance, because everything you need or desire… is within you.
Topics mentioned in this interview:
• The cause and effect of attraction
• Find your purpose first and money will follow
• How to tap into the infinite availability of resources
• How to live as if you already have everything
• How to value, respect and honor yourself
Listen to Derek Rydall's 17 Minute MP3

Get the All-Access Pass to Manifest Wealth & Abundance!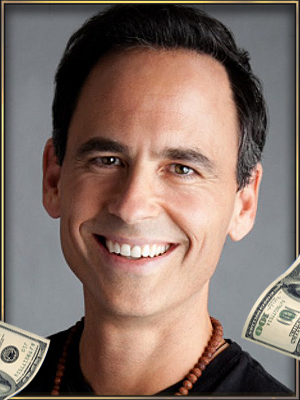 Awakened Wealth
with Derek Rydall
Through two decades of speaking, teaching, coaching and writing, Derek Rydall has built a global platform that touches hundreds of thousands of people around the planet with his message on finding your path, living your purpose and making a powerful impact in the world!
Module 3 Description
This program awakens you to the "wealth bank account" that is already yours — it's always been there!
These are the same principles that allowed Derek Rydall to double and triple his income year after year, create best-selling books, sell screenplays, build a thriving coaching business, travel the world, buy dream homes, and live a life and make an impact truly beyond his wildest dreams!
And these principles have helped his clients around the world do the same — transforming their lives, from bankruptcy to more business than they could handle; from feeling broken to launching a dream business; from being lost to making a living doing what they love.
Clients have manifested more money (a lot more), had profound inner breakthroughs, begun living their life's purpose — and even found better parking spaces!
Seriously, just the better parking spaces alone is worth it!
This program will reveal the secret of your real power, the ancient truth great teachers have tried to explain but that has been largely lost. A principle that leaders in every field have utilized to create masterpieces, build empires, and ignite revolutionary forces that have propelled society forward, yet it has rarely been understood or easily repeated.
What you will learn:
How to Ask For What You're Worth, Earn What You Want, Keep More of What You Have – and Feel Great About It!
Seeing Others As The Channel of Your Good, Not the Source! A powerful lesson that has helped me earn more in a way that doesn't take anything from others but actually ADDS massive value to them!
Self-Worth & Net-Worth Congruence Practice. This is the Emergineering part of the process, where we continue activate the inner vibration that is in integrity with the life of abundance trying to emerge through you
The Real Cause of Debt – and How to Eliminate It Forever!
Awakened Wealth Actions: (top secret!)
Quantum Healing: Prepare to be healed, uplifted, and radically transformed!
Your Awakened Wealth Af-from-ations. This will rewire your values conflicts, and crank up production on your Inner Power Plant
Redefining Your Awakened Wealth Vision. After all you've been through, all that's been uprooted, integrated, and healed, we revisit your vision and make sure it's as big, bold, and abundant as possible
Uncovering Your Values Conflicts Around Wealth, Money, & Success
The Money Mastery Map: Derek will help you uncover your Monthly Money Goal, Money Miracle Goal, Money Freedom Goal, and Money Mastery Goal
The Daily L.I.F.T. Practice: Here, you'll develop the daily process for activating the Visionary Vibration of wealth – eventually setting it on autopilot!
The 40-Day Giving Challenge: As you set this powerful intention, you'll learn how to let go of getting and become a master at giving – which will open up the windows of heaven in your life and pour forth a blessing too big to even receive!
Your Awakened Wealth Plan: Derek shows you how to put all this together into a structure that you can apply with ease and fun
"Derek Rydall is a true gem. He embodies a Grace and a knowing that sets him apart from all others in the personal growth movement. His work works. I encourage anyone with the slightest inkling to work with Derek to go for it. You won't be disappointed."

Leslie B
"I have been a counsellor for twenty years. I own a web site. I have worked with many people. Your work is the first that I can say is truly coming from your greatness, wealth, abundance and love. I feel it every time I do another piece of this valuable inner work. Thank you, thank you. Be blessed more than you can even imagine."

Judi Larson
Derek Rydall is a modern day mystic and practical transformational teacher! With Derek's Emergence guidance, I am now "giving what I was missing" in my life, relationships, and my new coaching business. These breakthroughs and transformations have literally changed my life!"

Tracey Thompson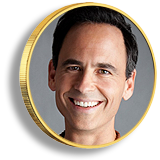 The 8 Stages of Emergineering
8 MP3 Audios totaling more than 9 hours, 149 pages of PDF transcripts and one 29 page PDF workbook
Retail value $97
Awakened Wealth Home Study Program
Five MP3 Audio downloads totaling 8 hours and 30 minutes, with a 20 pages of PDF worksheets.
Retail value $147
Excavating the Soul Vision Workshop
One 57-minute MP3
Retail value $97
Plus! 7 more modules and bonuses from these authors: